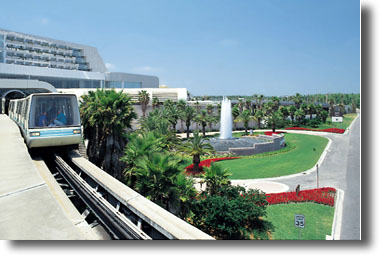 Orlando, Florida has become one of the top destinations for visitors from around the world. Dominated by Walt Disney World and Universal Studios, Orlando is also Amway Arena, Orlando Convention Center and the gateway to Port Canaveral cruise ships. With over five thousand Orlando area restaurants, thousands of world class accommodations and numerous Central Florida attraction your corporate or large group needs a reliable transportation service.
Colstar Transportation is a locally based charter bus service with years of large group transportation experience in Orlando, as well as the entire state of Florida.

Trust Colstar to get your group or organization to their destination on time, in comfort and always with safety the number one concern.

Call us at (407) 288-2222 or use our short request info form to arrange bus transportation tours in Orlando from one location to another in Florida.

We are fully licensed and permitted for Orlando International Airport, Port Canaveral Cruise Line Terminals, Tampa International Airport and all Central Florida attractions and hotels.